Kobelli is committed to creating beautiful pieces with top-notch quality at competitive prices, while Lavalier is just as committed to helping protect your Kobelli jewelry at a low cost (1-2% of its value).
Homeowner's insurance, renter's insurance, even jewelry warranties typically do not provide broad coverage to adequately protect your jewelry. Lavalier's insurance protects against risks specific to jewelry such as loss, theft and damage. With Lavalier, you receive:
• Comprehensive, Worldwide Coverage
With Lavalier's "all risk" coverage, your jewelry is protected from almost every imaginable risk, anywhere in the world.
• Automatic Coverage for New Jewelry
Any new jewelry you purchase while you are insured through Lavalier receives limited coverage for up to 30 days. And it can be easily added to your policy for full coverage.
• Personalized Claims Settlement
  If your jewelry is lost, stolen, or damaged, you work with your preferred jeweler to repair or replace it.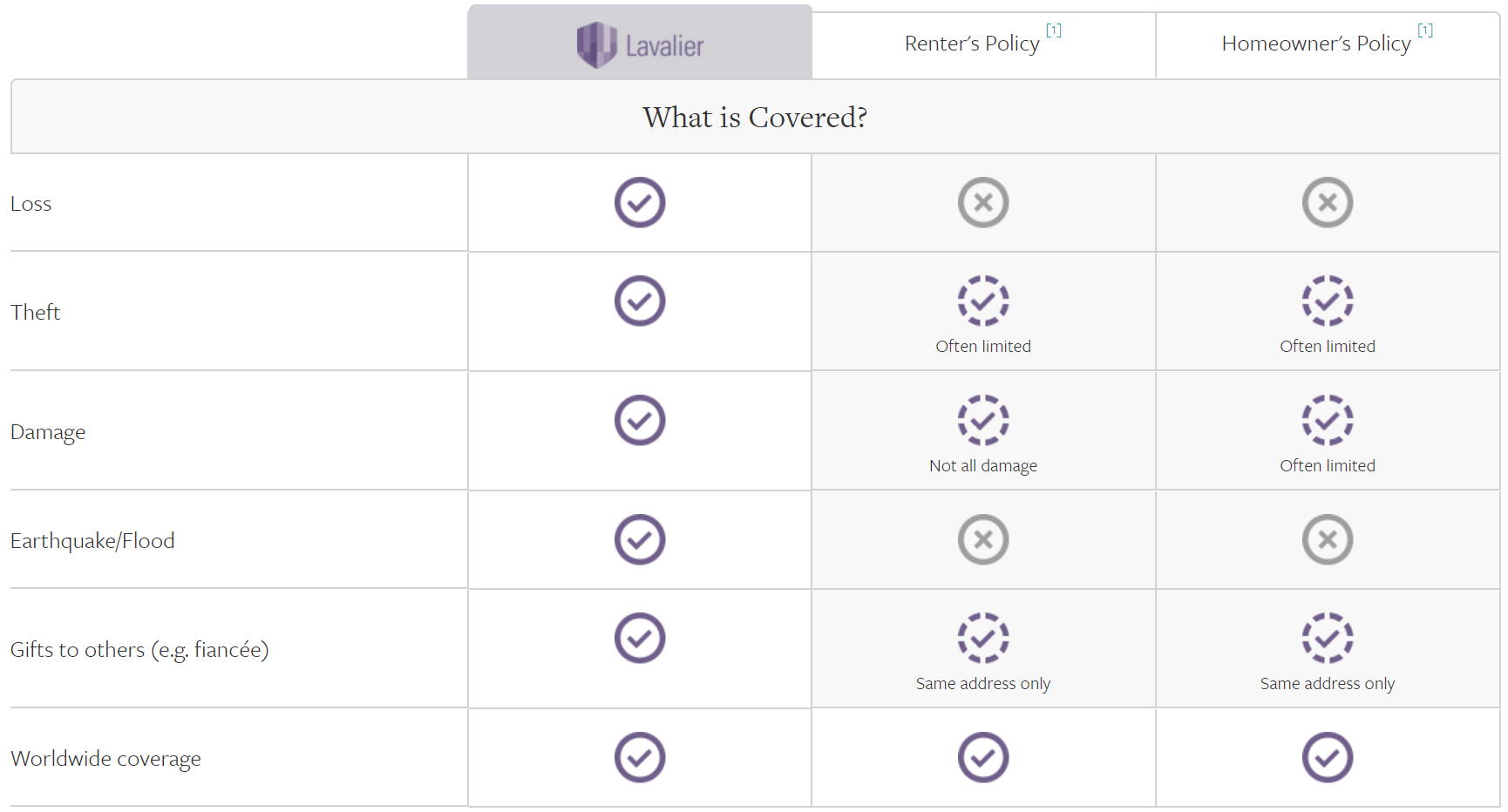 Contact Lavalier for more info.
---
[1] Typical coverage without additional premium; coverage and terms vary widely across insurers when "scheduling" jewelry on a homeowner's or renter's policy
[
2] Higher coverage limits may be available; please contact Lavalier learn more about Personalized jewelry insurance, available in minutes.