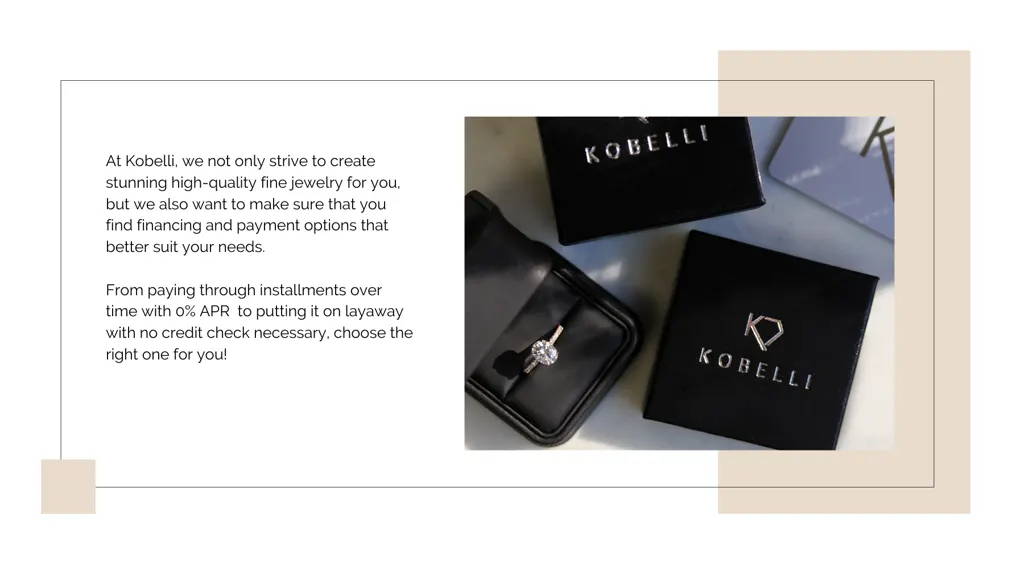 Kobelli accepts all major credit cards. We take your security very seriously, therefore your details are safe with us.
When your at checkout, choose PayPal as your payment option and you will be redirected to the PayPal website. Once there, use any payment method on the growing list of ways to fund a PayPal account in your country. Once you have funded your PayPal account, you will be redirected to the Kobelli website complete your order.
Pay for your purchase over 3, 6, or 12 monthly payments if you pre-qualify. Simply choose Affirm at checkout, follow the instructions to see if you pre-qualify, choose how you want to split your payments, and your order is complete! Click here for more info.
Amazon Pay lets you use information stored in your Amazon account to pay and arrange for delivery from tens of thousands of merchants.
Klarna is a global payments provider that works with retailers to give customers the smoothest online shopping experience by providing unique payment options and superior customer experience.
Bitcoin is digital cash for the internet. With bitcoin, you can send money over the Internet directly to another person without needing a credit card or bank.Instead of the credit card company or bank, thousands of networked computers process bitcoin transactions and verify that they are legitimate.  
How it works:
1. Add item to cart
2. Go to checkout
3. Choose Bitcoin and place your order
4. You have 15 minutes to add Bitcoin from your wallet to Kobelli.
*For any other questions please call: (800)432-3222 or email info@kobelli.com*